Crysis Official Trailer
Crysis is a first-person shooter video game developed by Crytek and published by Electronic Arts for Microsoft Windows and released in November 2007.
It is the first game in the Crysis series. A separate game entitled Crysis Warhead was released on September 16, 2008, and follows similar events as Crysis but from a different narrative perspective.
 At the time Crysis was released, and years thereafter, it has been praised for its milestones in graphical design (commensurate with high hardware requirements).
The game is based in a future where a massive ancient alien-constructed structure has been discovered buried inside a mountain in the fictional Lingshan Islands, near the coast of the East Philippines.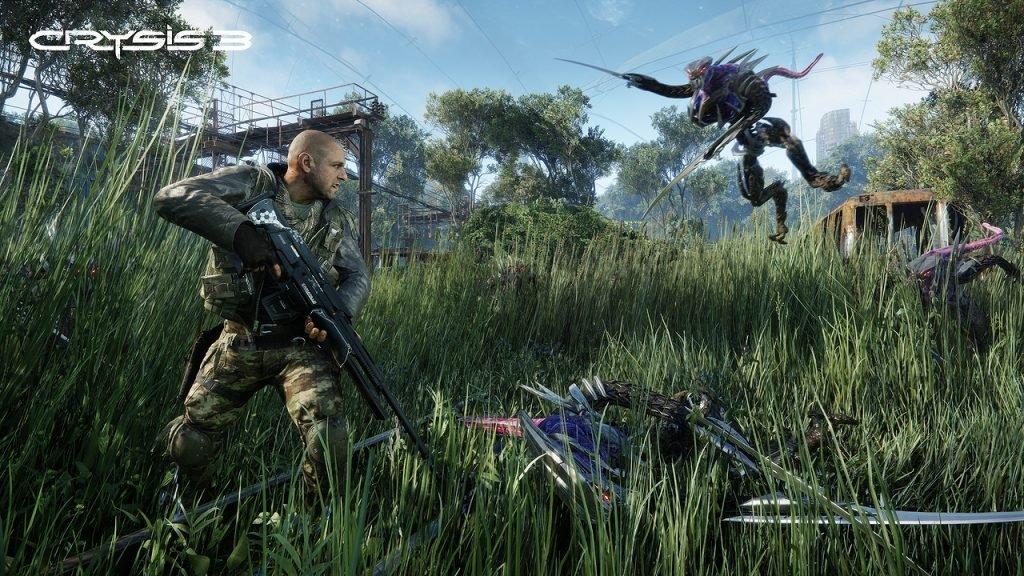 The single-player campaign has the player assume the role of U.S. Army Delta Force soldier Jake Dunn, referred to in-game by his call sign, Nomad. Nomad is armed with various futuristic weapons and equipment, most notably a "Nanosuit" which was inspired by the real-life military concept of Future Force Warrior.
In Crysis, the player fights both North Korean and extraterrestrial enemies in various environments on and around the island.
A team of US scientists makes a frightening discovery on an island in the South China Sea. All contact with the team is lost when the North Korean Government quickly seals off the area.
The US responds by dispatching an elite team of Delta Force Operators to recon the situation. As tension rises between the two nations, a massive alien ship reveals itself in the middle of the island.
The ship generates an immense force sphere that freezes a vast portion of the island and drastically alters the global weather system.
Now the US and North Korea must join forces to battle the alien menace. With hope rapidly fading, you must fight epic battles through tropical jungle, frozen landscapes, and finally into the heart of the alien ship itself for the ultimate Zero G showdown.