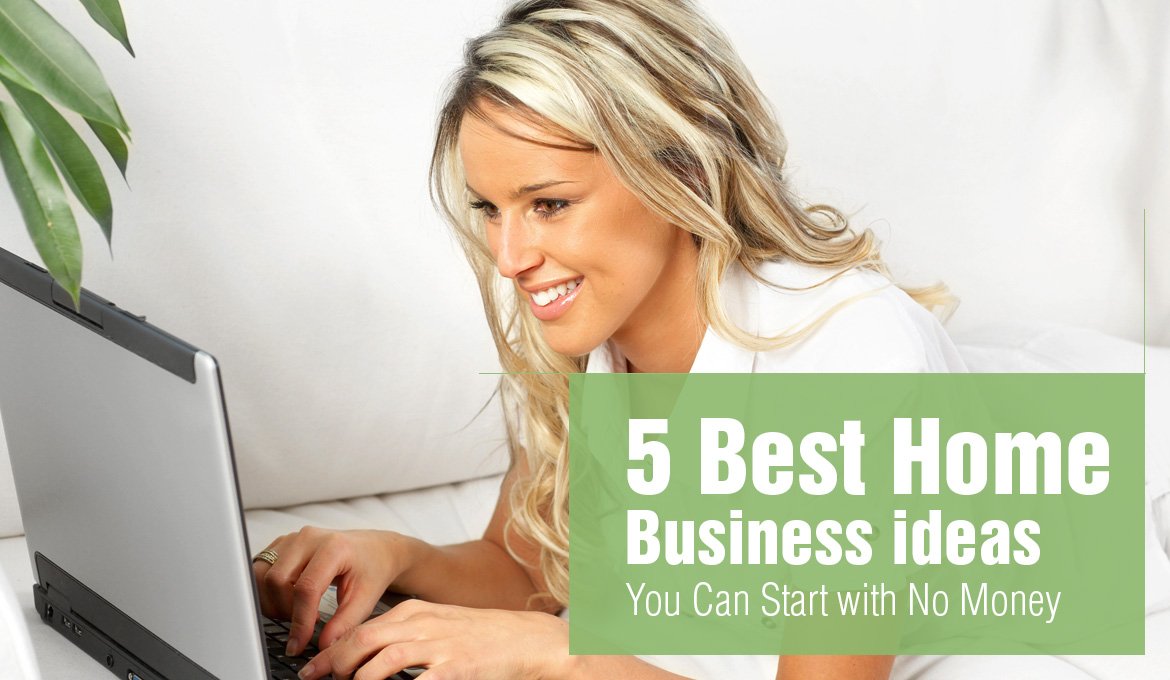 If you're like millions of Americans, who dreams of starting his own business. While this might sound like a hopeless case, it's not. We will tell you 5 Best Home Business Ideas You Can Start with No Money. There is actually quite a few way for individuals who want to run their own business with little or no start up fees.
If you want the freedom and flexibility to work at home as your own boss,
Follow these simple guidelines to start the best home business ideas when you have little or no money.
1. Start a blog
The most successful bloggers invest in a domain name and web hosting, which of course isn't free. However, many started their blogs on free blogging sites such as Blogger You'll need to do some advertising and SEO (search engine optimization) in order to ensure that you get enough viewers to really make money, but running a blog is very easy to do if you're a good, entertaining writer. Along with affiliate income, you can make money blogging by selling ad space. How do I Start a Blog  
2. In-home service
It was an easy way to make some money, and obviously, I didn't spend any money on advertising my services.You can make good money by offering your services as a babysitting service, a dog-walking or pet-sitting service or something like landscaping or snow-plowing.
3. Microworkers
Microworkers it's freelancing isn't a home business. But it still allows you to work-at-home on your own time schedule, picking and choosing a job you want to do. While micro work seems like a lot of work for little income. micro work? Basically, businesses need small, time-limited projects done, such as researching, proofreading, writing, data entry and more.
4.  Photography
Stock photos (stock photography) are professional photographs of common places like landmarks, nature, events you take high-quality photos and sell the rights to use those images to companies and websites. Stock Photography Sites to Sell Your Photos
5. Personal creations
If you're a painter, you could sell your painting on  Platforms like Etsy, eBay and Amazon cater to creators and make it easy to make a money from your work.