We all have seen super-intelligent robots, humanoids enslaving us and destroying the planet Earth in films. We all may agree that most of the robot-centered films in Hollywood show robots as evil or mean machines of destruction.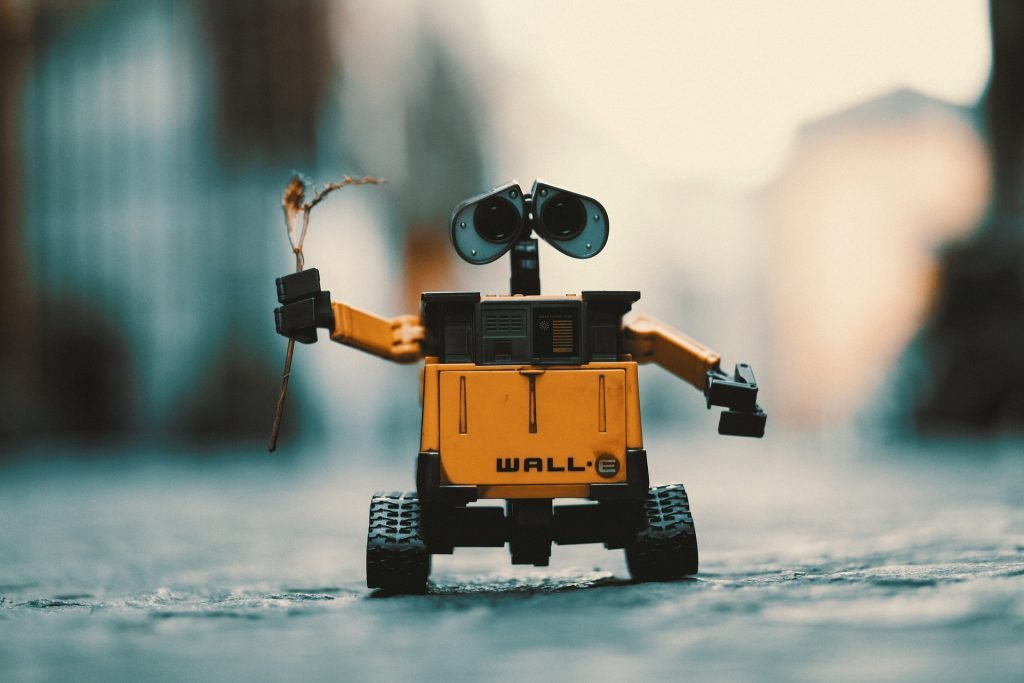 There are only a few robot films that are centered on more positive and humanistic aspects of machines, such as Big Hero 6, Pixar's Wall-E, etc.
INSIDE ROBOTICS
Continuous advancement in the field of robotics and artificial intelligence has made things possible now, and not limited to only films. The International Robot Exhibition (IREX) that happens every two years in Japan brings advanced industrial robots.
This year's biggest development in AI and robots grabbed the attention of the world with robotics beyond imagination.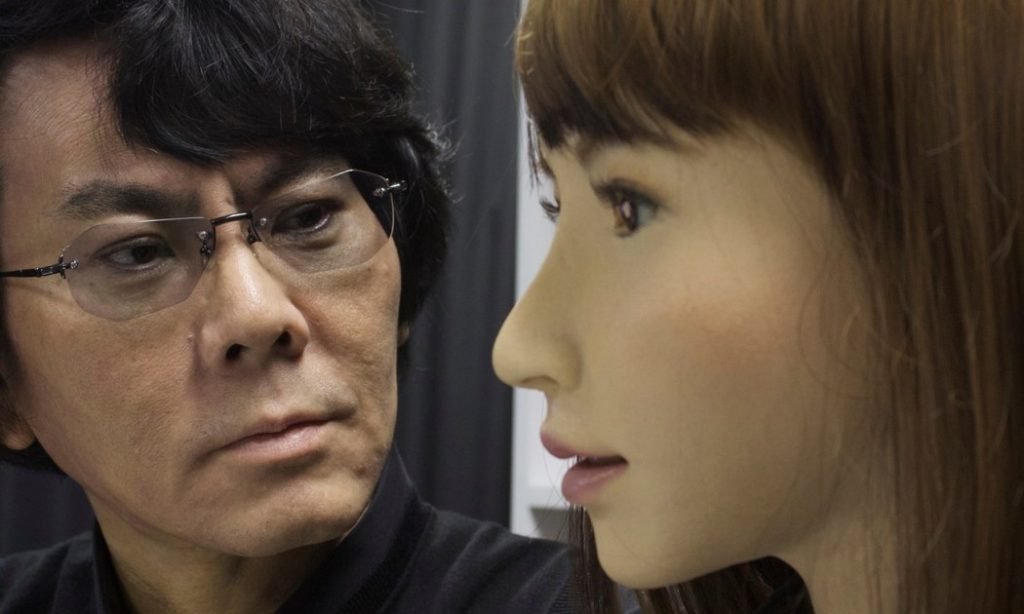 Erica looks and sounds far more realistic than previous humanoid versions. Therefore, she possesses an ability to understand and respond to questions with a human-like change in facial expression.
Well, she is certainly not perfect, but she is the closest we have seen to a robot impersonating a human.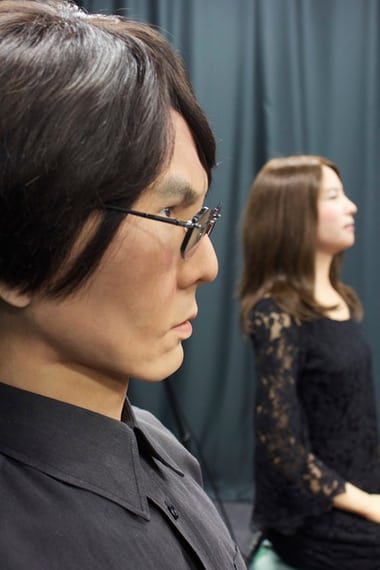 She is the most beautiful and intelligent humanoid created with a collaborative effort between the Advanced Telecommunications Research Institute, International Osaka, and Kyoto universities.
Robots are revolutionizing our world: see below some of the recent inventions in robotics.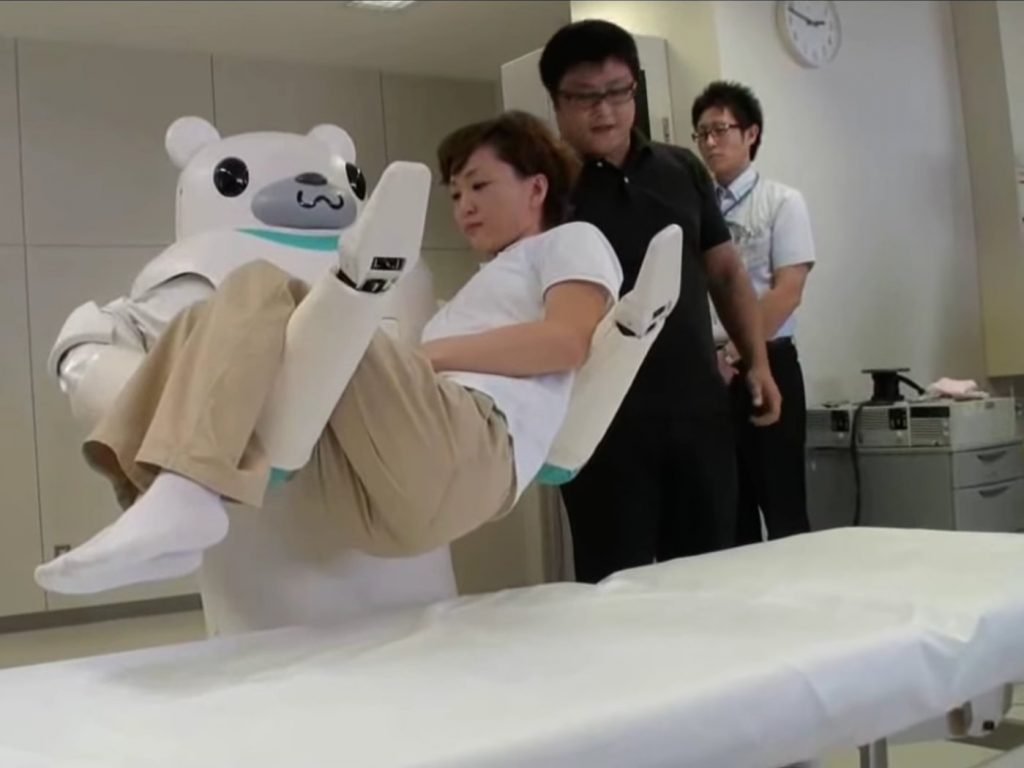 Robobear can pick you up.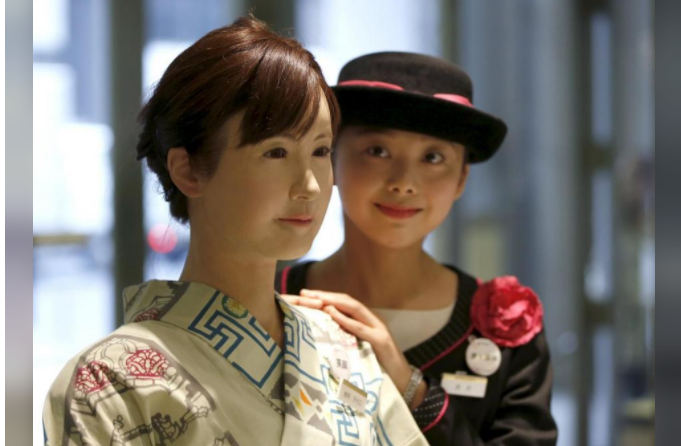 An employee of a department store in Japan poses with a kimono-clad android robot named Aiko Chihira, developed by Toshiba Corp.
The Japan Aerospace Exploration Agency's JEM Internal Ball Camera, called Int-Ball, can record video in space while remote-controlled from the ground.
But the increasing number of robots has also thrown up questions. In the future, the human-machine relationship will coexist in harmony or not? But, one thing is clear: Robots are changing our world, and more importantly, the way we work.
FEAR OF JOB LOSSES
Though, there is a darker side. The general public is in fear of the ever-evolving technology of these robots involved in assembly and production-related jobs. They are one of the main factors behind increasing unemployment.
Because, in the 1970s, the majority of gas station attendants lost jobs due to the adoption of self-serve gas pumps. A few months ago, fast-food giant – Dominos announced about their recent development in robotics technology.
They are working on the creation of robots that are capable of delivering pizzas to nearby customers. This will definitely have an effect on the mass unemployment of delivery guys.
According to the prediction of Roland Berge, in the next 10 years, alone robots could take up many of the activities of unskilled jobs, potentially affecting up to 1.5 million in the Eurozone.

FUTURE PROSPECTS OF AI
First, we have to accept that robots are a part of our society. With an increasing demand for robots in the workplace, it will definitely create countless job opportunities for people to design, assemble, operate, and maintain robots. According to industry statistics, robotics technology will create around 2 million jobs in the next eight years alone.
These automation-based technologies certainly help provide an alternative to employees dealing with repetitive tasks or unsafe working conditions. In Poland and Brazil, they are already using drones to inspect unsafe buildings and to remove snow from roofs.
The future of AI has no limits; it can change billions of lives across the world.
With this ever-increasing co-dependency between humans and robots, it is imperative that we provide specialized training to those handling robots and humanoids. It is easy to view robots more as collaborative co-workers and less as the evil machines many movies make them out to be.
Subscribe to our blog for the latest updates in science and technology. Leave a comment about your opinion regarding whether Artificial intelligence is a boon or bane for us.