Do you use Gmail and Chrome extensions to complete your email tasks?
If your answer is "Yes," then I'm going to give you some more information about tools that can make your work life a whole lot easier.
We have created a list of the best Chrome extensions apps that will make managing emails easier and faster.
Let's check out!
SCHEDULE E-MAILS WITH RIGHT INBOX
Now with Right Inbox, you don't have to wait for the right moment to send emails. You can easily schedule your daily emails which you have to send every Monday to your teammates to file their weekly reports.
You can draft messages and then schedule them for a specific day or time you want your messages to be delivered. This will save you a lot of time and you can be more productive at office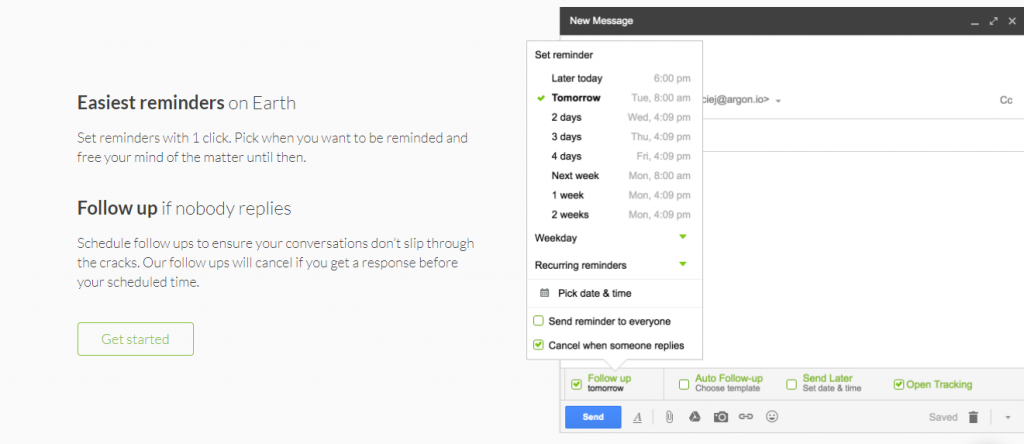 AUTOMATE E-MAILS WITH FOLLOWUP.CC
I don't know you, but I know it's such a pain to follow up emails or wait for the recipient to reply.
FollowUp.cc is a life saviour for sales people; automatically send a follow-up message, if a recipient doesn't reply. It also shows you people read your emails or not.
SETUP MEETINGS WITH ASSISTANT.TO
Are you unable to set up a meeting with the client due to time clashes? This Google extension app helps you suggest time slot available for the recipient and then, automatically schedules your meeting in Google or Outlook Calendars.
STAY ALERT WITH ACTIVEINBOX
So many emails piling up in your inbox may be the main reason you often miss out important emails. With ACTIVEINBOX – Organize emails into tasks (Complete it on-time).
ORGANIZE E-MAILS WITH DRAG
The App keeps you motivated all day, as it divides your emails into three simple sections: "To-Do," "Doing," and "Done." Now, by doing this, you can plan your work day easily without wasting time on unimportant e-mails.
If you don't want to spend your time in the inbox, use Check plus. It allows you to focus on your work and you can simultaneously read, reply and delete emails from the extension.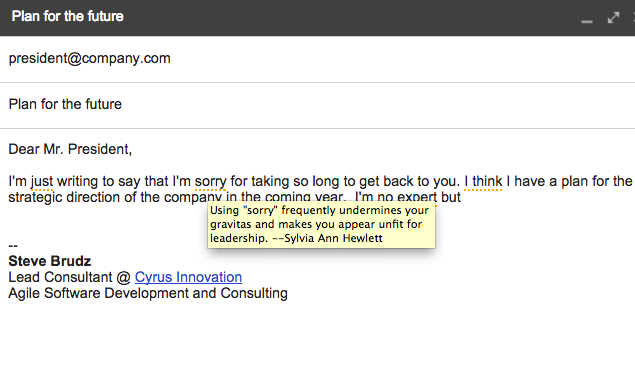 We often make mistakes, but this does not mean you should undermine yourself. Just not sorry is a great app that replaces, delete less authoritative phrases or words with more confident one.
This is best for on-the-go people. If you have a busy lifestyle and have to catch-up to important work emails then this app is just for you. Dictate your emails using email dictation, just click on the microphone icon in your Gmail account and it will write the spoken words in emails. It has 32 languages option.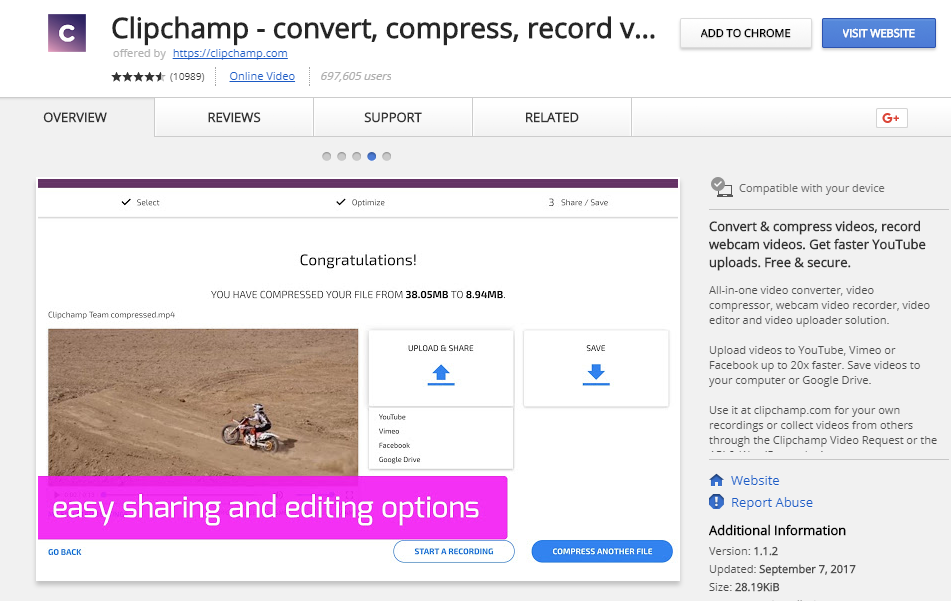 Need more than words to express your message to a client or colleague. Explain the complicated process to your team mates, send a video. ClipChamp allows you to record video directly, compresses it for email.
We all use Command-C and Command-V shortcut key. To be more productive at work, you need more than that. Use KeyRockets and take advantage of G-mail shortcuts, it provides you with the info. about email shortcuts to quickly complete your task and prepare you to use these shortcuts more.
Now, with these top 10 Google Chrome extension apps, it will be a lot easier for you to complete email tasks quickly.
Subscribe to our blog for these time-saving tips, and make your work life easier!