We still have a long way off from Paperless future, which was predicted at the coming of the computer age, but one can say that paper and handwritten notes are passé in the internet age, as we hardly use it.

This a lightweight and power-efficient E-Ink tablet popularly known as "ReMarkable."
Now you can relive the times of doodling on this electronic paper. Its advanced pigment-based technology doesn't need a backlight, so viewability is not an issue and can run for weeks on a Single Charge. It cost you just $599.
See the specs below for more information:
ReMarkable SPECIFICATION
3-INCH TOUCHSCREEN DISPLAY
1874 X 1404 RESOLUTION (226 PPI)
OPERATING SYSTEM: CODEX, A CUSTOM LINUX-BASED OS
1 GHz ARM A9 CPU
512MB RAM
8GB INTERNAL STORAGE (~7.1GB USABLE)
DUAL-BAND WI-FI A/B/G/N
BATTERY: UP TO 5 DAYS
WEIGHT: 12.3 OZ. (350 G)
DIMENSIONS: 6.9″ X 10.1″ X 0.26″ (177 MM X 256 MM X 6.7 MM)
SUPPORTS PDF AND DRM-FREE EPUB FILES
STYLUS PEN INCLUDED
ReMARKABLE REVIEW:
Previously, there were limitations to E-ink tablet response-time. It used to refresh the screen for every change, which took a lot of time. Now it's faster, and response time is better.
The look and feel of ReMarkable is more like a paper; it has silver magnesium back and evokes a feeling as if you're sketching, scribbling or writing on a real paper.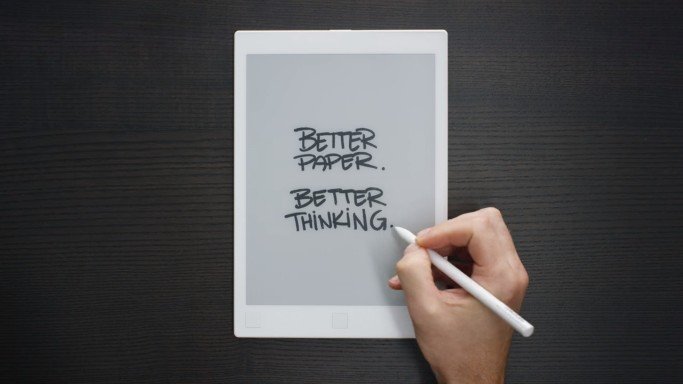 The light grey E-Ink tablet has a diagonal screen size of 10.1-inch, it is bordered by a white border. At the bottom, you will find square buttons. The centre one is your home button and right and left ones for page navigation.
There is silver button along the top edge for sleep and power. It takes almost 10 seconds to startup, but if you put it on sleep mode, it wakes up faster. WATCH IT HERE!
When you tap the home screen, you get three options: My Files, file and page management and the thumbnail display. On the left edge, you get an access to the E-books, Documents, Notebooks, and Bookmarks. Tap on the top edge, to add Quick sheets, notebooks and folders. You can name each document and it also gives you the option to change display settings between the list view and large thumbnails.
It has an easy interface, responsive touchscreen, and the best part you can use the stylus-pen marker or even your finger to access any feature in the menu item.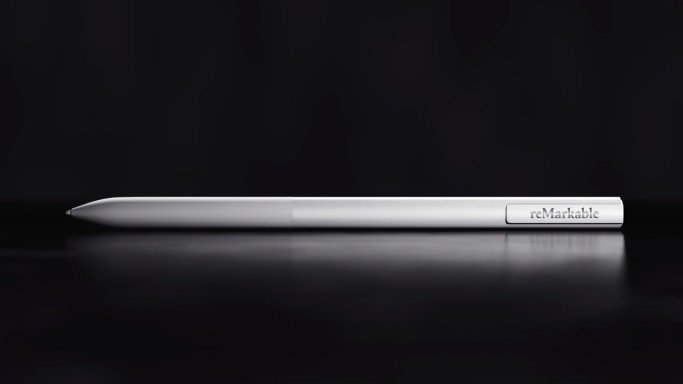 STYLUS PEN Review
The palm rejection, tilt recognition, and no need to charge batteries make this stylus-pen marker a smart one. It pairs automagically and draws the power directly through the screen via inductive charge.
There are numerous options for pencils, markers, pens etc. and you can even select the size options, and tip style according to your requirement. The on-screen results are impressive and realistic. It looks like as if you are drawing it with a real pencil.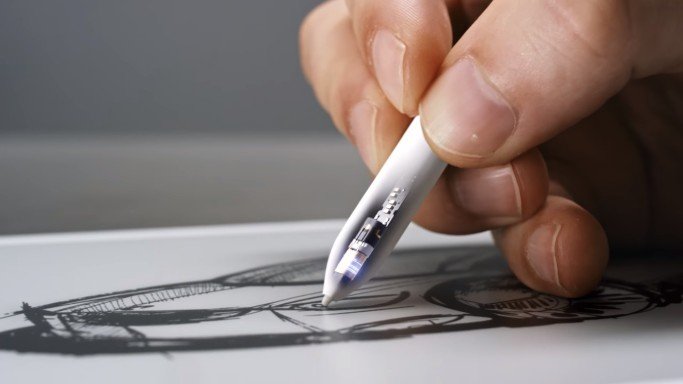 Its pressure sensitivity doesn't stand anywhere when you compare it with an iPad or surface pro, but Tilt sensitivity is far more impressive.
REMARKABLE FEATURES
The eraser works fine, but its eraser marquee selection tool is a better option if you want to completely erase a certain area. You can perform this task by marking the area with stylus –pen
It has 8 GB of internal storage to hold your data. It can be synced with the desktop app or mobile app. And by installing a desktop app you get added benefits of importing PDFs, PNGs, e-pub books. Yes, you can read books too.
It is a perfect gadget for the creative minds, to relive those days of writing and doodling on paper.
[rwp_box id="0″]
[rwp_reviewer_rating_stars id="0″]
Courtesy – Tecdolls