In today's time, people are looking for ways to cut down fuel costs and reach faster to their destination. And with the depleting energy source and increasing oil rates, there is a sudden need for a technology to cater to the million users and provide transit solutions at affordable cost. With that, many companies are working towards a mission to make everyday commute or transportation efficient, reliable, and safer for people.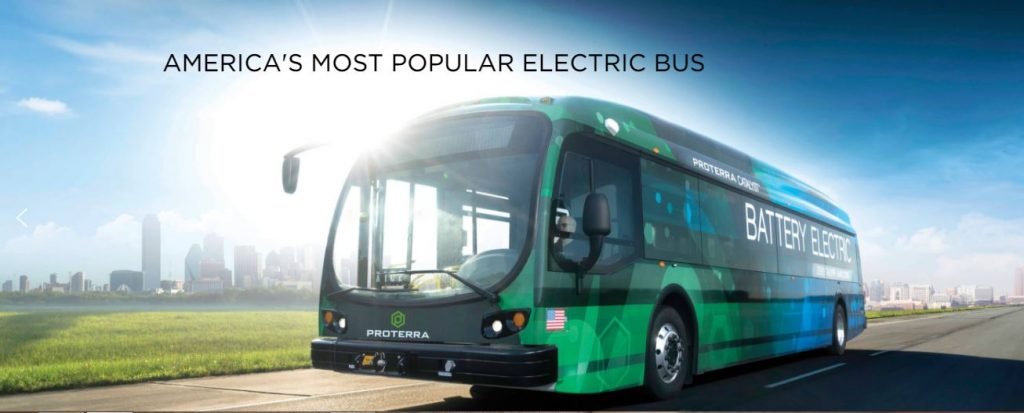 Recently, an electric-bus startup Proterra completed a world record by test-driving the vehicle for 1,100 miles on a single charge. It's making a revolution in transportation business as these battery-electric buses help to reduce fossil fuels consumption, operating costs, and environment-friendly with zero-emission.
Proterra is way ahead than Tesla's 300-plus-mile battery range electric cars. It has shown battery-powered electric buses are taking over the transportation. Its overall operating cost is less than any diesel, hybrid or CNG transit vehicle.
According to the Researchers at Bloomberg New Energy Finance, as per their prediction – electric cars going to cost low compared to petrol or diesel cars in the U.S. and Europe by 2025. The team of analysts at Wood Mackenzie has predicted sales data; shows a hit to 100 million electric car users by 2035.

With the coming of Proterra, everyone is seeing a new trend in the industry as electric vehicles are not limited to cars; a lot more innovation is happening to provide solutions for energy efficient transit. Many big companies are investing in electric buses, trucks and shipping vans too. Even, Tesla has some plans to showcase an electric semi-truck by next month.
Proterra builds and sells electric buses to cities like Seattle, New York and Dallas. Its newest-generation battery fitted in electric buses has a range of around 350 miles. And it's better than most of the popular electric cars, as they can only go around 200 miles.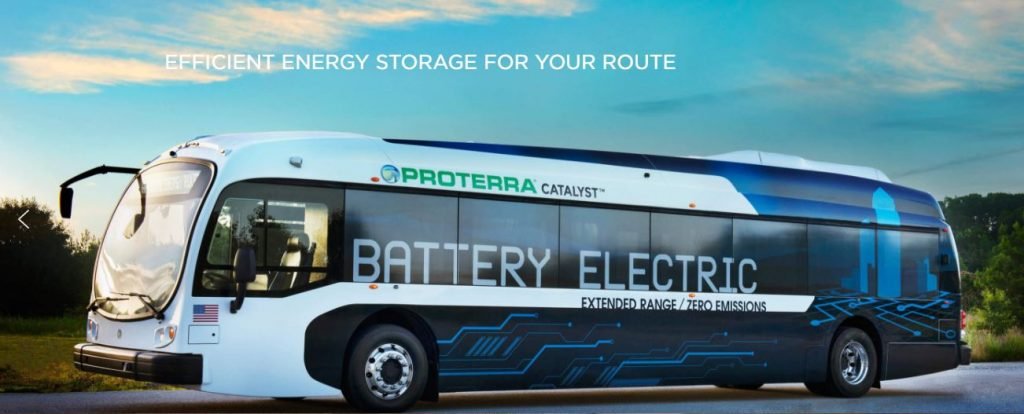 Company's spokesperson said, to meet the demands of the transit agency in America, where buses often run 40,000 miles a year. They needed batteries that are safer, have a high performance, and that can last longer.
Earlier Proterra used lithium-titanate oxide battery, which was supplied by Toshiba on a shorter-range. The Later company worked with LG Chem and shifted to lithium-ion batteries in their electric bus. They saw a major difference, as LG Chem's lithium-ion batteries; have an energy density of 160 watt-hours per kilogram.

To date, Company has successfully raised a big investment of 195 million from various automobile giants in the market such as BMW iVentures, Generation Investment Management, BMW's venture fund. Other investors include GM Ventures, Kleiner Perkins, General Motors, Mitsui, Tao Capital Partners, and much more.
This is not the only company making electric buses. A battery and vehicle maker named BYD from China has made electric buses for many years for the Chinese market.
Currently, Tesla doesn't have any plans for an electric bus, but surely is interested in doing so – says Tesla – CEO Elon Musk.
People in the trucking market are looking forward to Tesla's semi-truck. But, Proterra says they are not planning to compete in the long-haul truck segment. They have still a long road ahead in the electric buses. They are working to bring the extended range Catalyst E2 to the roads soon.