The Technological has made extensive developments in recent years. See how technologies have transformed the real-world life into fully immersive virtual worlds– through Virtual Reality (VR) and Augmented Reality (AR).
In simple words, VR is a virtual space bringing a digital world to the human mind. On the other hand, AR builds computer graphics that can be watched in a normal environment. In recent times, both AR and VR have been increasingly adopted in various industries such as retail, entertainment, and healthcare among others.
Here are top 10 Virtual Reality (VR) and Augmented Reality (AR) trends to look out for in 2020: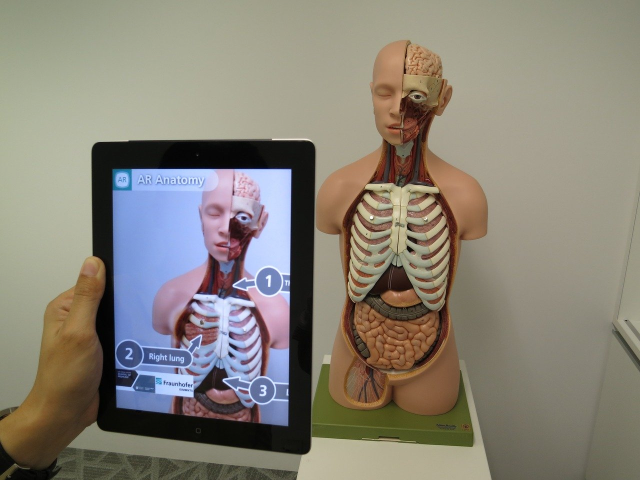 Integration of AI with AR and VR
The advanced AI technology empowers computers to envisage things through a camera and understand them. With AI integration with AR and VR, medical enterprises will be able to empower doctors with capable devices.
AR Technology for Enterprises
In 2019, Microsoft HoloLens 2 was launched. It allows users to experience 3D holographic images as if they are part of the environment.
In 2019, Microsoft HoloLens 2 was launched. It allows users to experience 3D holographic images as if they are part of the environment.
VR-Powered Entertainment
The adoption of VR in homes is growing fast with the evolution of headsets. The companies are focusing on developing the perfect apps for an unprecedented level of realism. With the increased number of mobile users, it's important to make advancements in the new generation of headsets. By including features such as eyeball-tracking and increased field-of-view to enhance the user's experience and make a virtual environment more natural for users to explore and interact.
Indoor Navigation Systems with AR-enabled
Since individuals are utilizing the Google Maps and Apple Maps to explore the city, indoor navigation systems are widely used in real estate and home improvement sector, to give users an interactive walk through experience.
AR Makes Shopping Cooler
In 2020, nearly 100 million users are projected to leverage AR-powered shopping technologies. The eruption of AR-enabled mobile devices is making customers' shopping experience easier.
VR-Enabled Native Advertising
In native advertising, VR becomes a viable long-form content format that offers users a one-on-one understanding of the product, through hands-on experiences.
AR in the Automotive Industry
In automotive industry, many vehicle makers have already implemented the use of voice assistants and in-car AR. Nvidia's DriveAR platform uses a dashboard-mounted display that shows you everything from hazards to historic landmarks. Major automotive automobile manufacturers such as Audi, Tesla, Mercedes-Benz, Toyota, and Volvo have shown increased curiosity in Nvidia's DriverAR platform and have all signed up to work with the technology.
VR in Education and Training
VR technology has obvious use cases in the education sector. Through virtual reality, students can practice surgery or construction without the risks associated with real-world applications. Currently, Walmart is using Oculus Go headsets to train its staff in skills ranging from compliance to customer service.
Collaboration via Shared AR
Sometimes it gets difficult to connect on a conference call, due to bad network connectivity. However, AR can create a setting where you can see each other as you do in a real-life environment. To give realistic touch into this technology, Microsoft is currently testing a video-calling system that deploys AR to create holographic-style representations of participant callers.
Market Developments Influenced by AR and VR
Spatial is developing AR tools for users to collaboratively work on virtual whiteboards and design documents overlaid on real-world objects. VR-powered product design is a beneficial practice for automobiles and industrial equipment makers. It's helping companies to develop integrated workflows for product discussions in a shared, virtually simulated environment.
Over the next few years, with more powerful and advanced devices both AR and VR applications will evolve and the growth will depend upon whether industries find it practical potential appealing and how relevant the technology is in users' daily life.